Five Unmistakable Ways In Which Your Soul Wants to Guide You
Learn to recognize the language of your soul to tune into her frequency and be guided by the best guide you will ever have. On the second segment of the program let's pray together and receive light transmission.
ON RESPONDING TO OPPORTUNITY:
"When in doubt, remember your first emotional response to the opportunity.
Did you feel a Yes! or a No!?
It's that simple.
No intelligent arguments.
Just the initial honest feeling."
~Q'ORIANKA
HOW TO CONNECT WITH Q'ORIANKA:
>> Ready to heal, transform your life and become the woman on her divine essence you were born to be? Choose one of the available time slots on my agenda to have a consultation with me.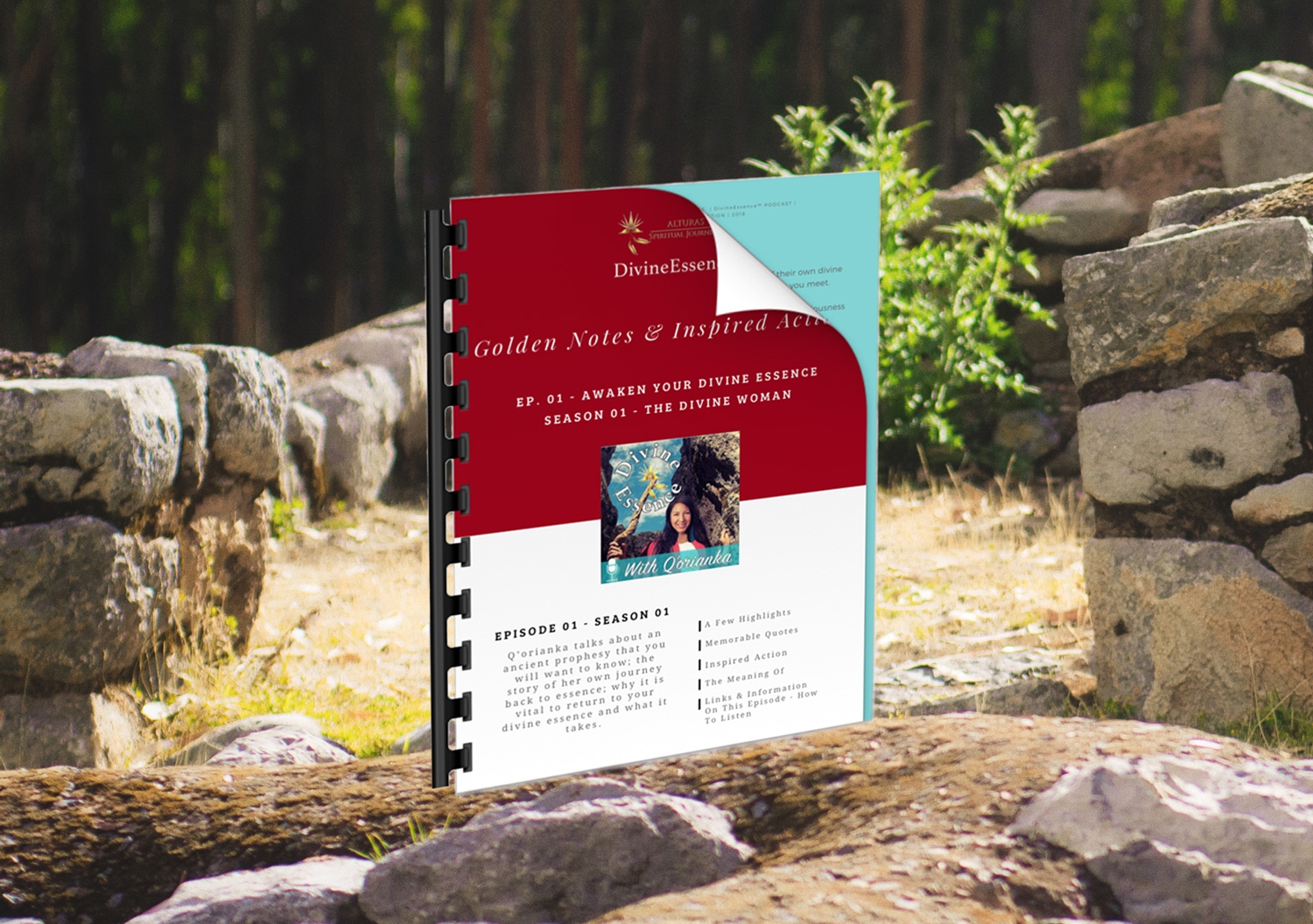 Sign up to join our community and access the featured DivineEssence PODCAST episode's "Golden Notes & Inspired Action".
Q'orianka is an Inca High Priestess and Sacred Transformational Guide who works with awakening women to heal their lives, rediscover their divine essence and step into their sacred destiny.
She comes from an ancient healing tradition of the Inca lineage in deep connection with Pachamama and spirits of nature.
Q'orianka midwifes women's rebirth into a new life through high ceremony based upon traditional Inca and Amazonian plant medicine. She continues with the thousands of years old legacy of her ancestors in her work now as a priestess.
For more information about Q'orianka's work, visit the Alturas Spiritual Journeys Home Page.