Life Review
Before you grow by leaps and bounds and start a new life in your essence, you must first get in touch with the past to gain awareness of what transpired and what still needs healing at present.
We're going to talk about doing a life review. To start the journey of healing and life transformation, it's fundamental to have a higher level of awareness of past life events.
Later on, we'll pray together and you'll receive a light transmission to put yourself on the fast-track of healing by taking this important step.
"A healed wound and the memory of the event that caused it, don't bring back any heavy emotions or discomfort…
You remember the event with gratitude, compassion, and love."
~Q'ORIANKA
Links Mentioned In This Episode:
>> For more information about the Ceremonial Immersion & Spiritual Mentoring, Cusco-Peru program CLICK HERE.
>> Book a complimentary CONSULTATION INTERVIEW with Q'orianka if you'd like to attend the Ceremonial Immersion.
>> Access the library of Free Bonuses "Golden Notes & Inspired Action", this episode's audio "Life Event Visualization" gift and join our community HERE.
HOW TO CONNECT WITH Q'ORIANKA:
>> Let's connect! Choose one of the available time slots on my agenda to have a consultation with me.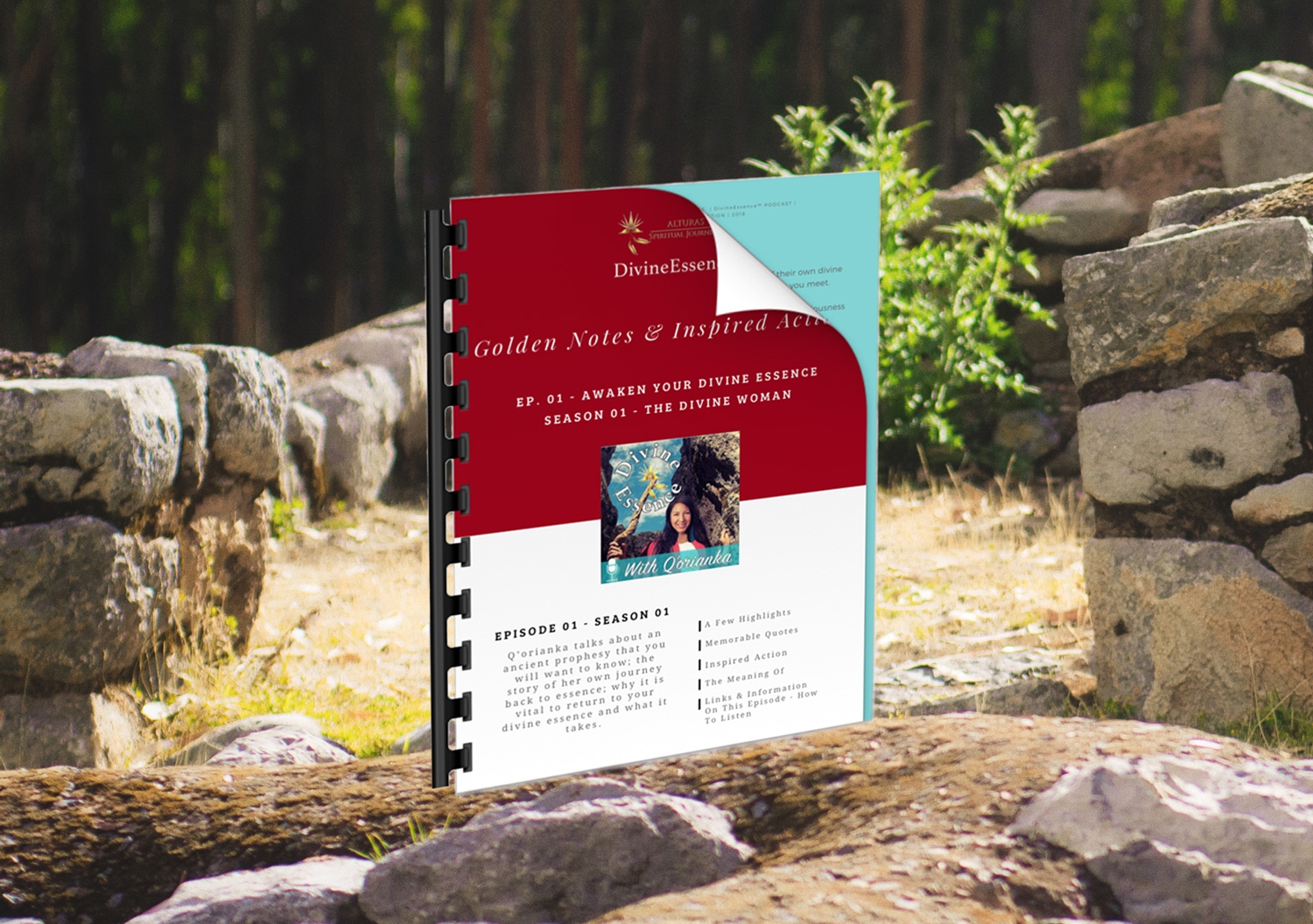 Sign up to join our community and access the featured DivineEssence PODCAST episode's Gift Bonus.
Q'orianka is an Inca High Priestess and Sacred Transformational Guide who works with awakening women to heal their lives, rediscover their divine essence and step into their sacred destiny.
She comes from an ancient healing tradition of the Inca lineage in deep connection with Pachamama and spirits of nature.
Q'orianka midwifes women's rebirth into a new life through high ceremony based upon traditional Inca and Amazonian plant medicine. She continues with the thousands of years old legacy of her ancestors in her work now as a priestess.
For more information about Q'orianka's work, visit the Alturas Spiritual Journeys Home Page.