Birgitte Baadegaard On Harnessing The Feminine Energy Of Your Divine Essence
Discover what the feminine energy of divine essence can do for you with our featured guest, feminine leader and advocate of the return of true feminine power.
Birgitte is a speaker, a writer, a mentor, a feminine leader, and advocate of the return to true feminine power and a more holistic and loving paradigm in the world. Her mission is to be a bridge between both, the spiritual and the business world for women.
She has given numerous talks contributing to raise women's consciousness and helping them develop their feminine leadership. She has recently finished her 4th book "Manifesto for Women" published in Danish – inspired by her sacred journey & ceremonial retreat with Q'orianka and her team in Cusco-Peru in 2016.
In this episode, Birgitte inspires us with:
How to respond to challenges.
An honest sharing of her dialogues with the ego mind.

Insights on women's Independence.

The story of how the divine feminine helped her to publish her book. (This story will boost your faith and revisit the energy behind how you attain what you want).

And much more!
"As women, we have spent like… five thousand years in fear of being excluded, being condemned, being burned, but we have to try to find our own essence and live from that instead of fear."
~BIRGITTE BAADDEGAARD
Featured Guest on DivineEssence - Season 1, Episode 6
LINKS MENTIONED IN THIS EPISODE:
>> Find out more about Birgitte Baadegaard at: baadegaard.dk
>> Join our community & access the DivineEssence Library of Resources including the Divine Woman Interview Series Bonus "Golden Notes" with the interviews excerpts and all past and future Free Bonuses here: "Golden Notes & Inspired Action"
HOW TO CONNECT WITH Q'ORIANKA:
>> Ready to heal, transform your life and become the woman on her divine essence you were born to be? Choose one of the available time slots on my agenda to have a consultation with me.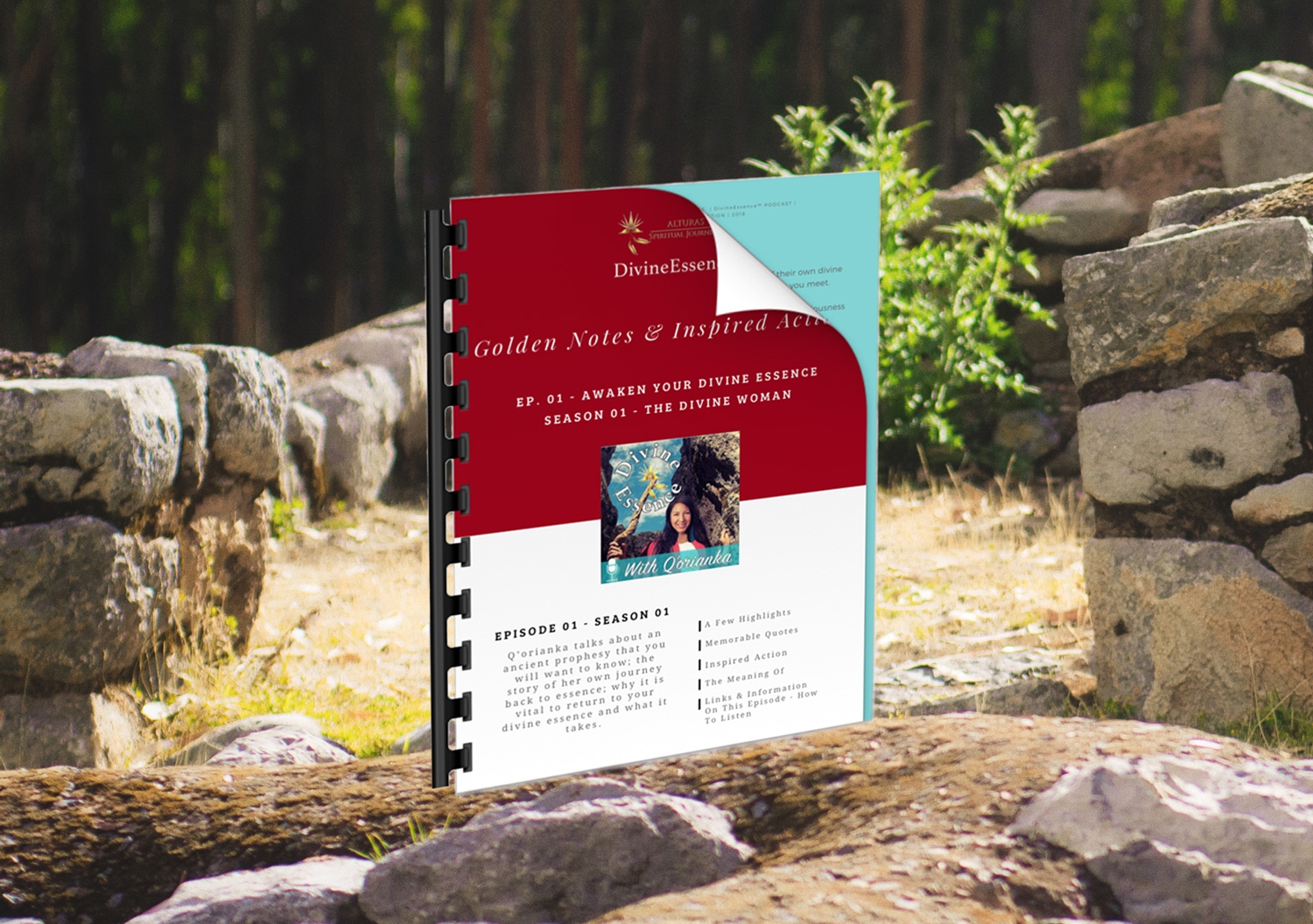 Sign up to join our community and access the featured DivineEssence PODCAST episode's "Golden Notes & Inspired Action".
Q'orianka is an Inca High Priestess and Sacred Transformational Guide who works with awakening women to heal their lives, rediscover their divine essence and step into their sacred destiny.
She comes from an ancient healing tradition of the Inca lineage in deep connection with Pachamama and spirits of nature.
Q'orianka midwifes women's rebirth into a new life through high ceremony based upon traditional Inca and Amazonian plant medicine. She continues with the thousands of years old legacy of her ancestors in her work now as a priestess.
For more information about Q'orianka's work visit the Alturas Spiritual Journeys Home Page.