Rose Cole On How To Create Your Life In Harmony With The Divine
Receive the most beautiful transmission of wisdom from our featured guest, world renowned speaker, author and modern-day medicine woman, Rose Cole.
Rose is a spiritual guide founder of Rituality Inc. She's a co-author alongside Deepak Chopra and Andrew Weil, has been featured in Forbes.com and is a popularly featured guest on TV networks such as E! and MSNBC. Rose survived a traumatic childhood fraught with abuse and neglect and was raised in a household full of mental illness. She was then adopted and raised by a Native American holy man who inspired her studies of shamanic practices.
On this episode, we discuss:
Her story on her life falling apart and rebuilding herself from a place of a new foundation. (What she learned was huge! You cannot miss it.)
The easiest way to tell if you are in your essence or not.

A technique to break through blocks to return to your true voice.

How to pray effectively step by step.

How to connect with your tribe.
"What I chose to do is just realign and pray.
I gave up all my attachments to like money, fame, having a show, all of it.
I just said 'look, You use me as your instrument.
How do You want me to live? How do You want me to be used?
Place everything before me on my path,' and that's when things got easier."
~ROSE COLE
Featured Guest on DivineEssence - Season 1, Episode 4
LINKS MENTIONED IN THIS EPISODE:
>> Find out more about Rose at rosecole.com
>> Join our community & access the DivineEssence Library of Resources including the Divine Woman Interview Series Bonus "Golden Notes" with the interviews excerpts and all past and future Free Bonuses here: "Golden Notes & Inspired Action"
How to connect with Q'orianka:
>> Ready to heal, transform your life and become the woman on her divine essence you were born to be? Choose one of the available time slots on my agenda to have a consultation with me.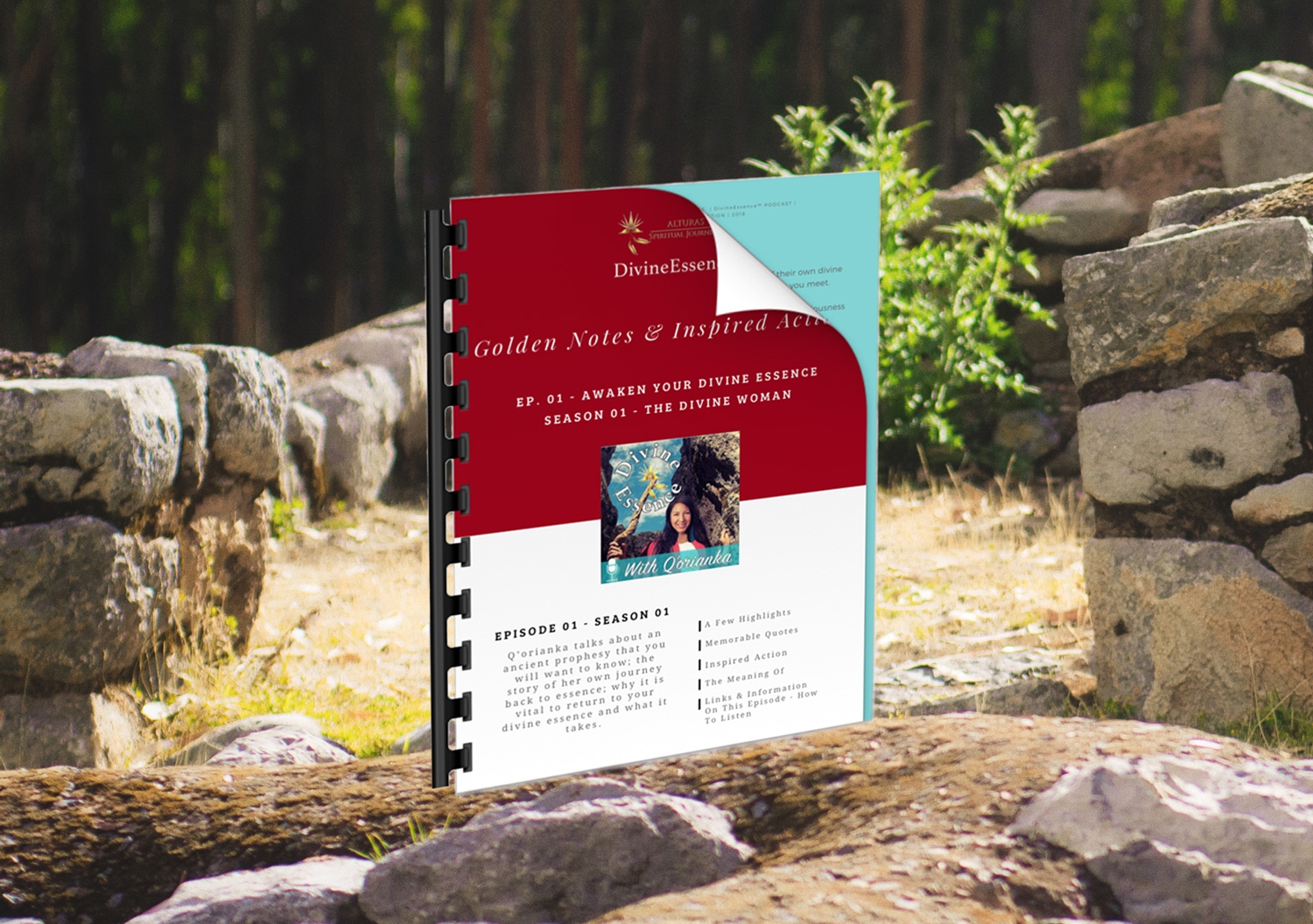 Sign up to join our community and access the featured DivineEssence PODCAST episode's "Golden Notes & Inspired Action".
Q'orianka is an Inca High Priestess and Sacred Transformational Guide who works with awakening women to heal their lives, rediscover their divine essence and step into their sacred destiny.
She comes from an ancient healing tradition of the Inca lineage in deep connection with Pachamama and spirits of nature.
Q'orianka midwifes women's rebirth into a new life through high ceremony based upon traditional Inca and Amazonian plant medicine. She continues with the thousands of years old legacy of her ancestors in her work now as a priestess.
For more information about Q'orianka's work visit the Alturas Spiritual Journeys Home Page.