Katie Hess On Embodying Her Divine Essence Through Business
Flower Alchemist Katie Hess and I get into a juicy conversation about how she got to embody her beautiful essence through her business on the first episode of the "Divine Woman" Interview Series.
Katie is the author of "Flower Evolution" and founder of "Lotuswei", one of the world's leading floral apothecaries. With her signature elixirs featured in O, The Oprah Magazine, The New York Times and the LA Times, her flower-powered community is thriving. I think you'll love this episode, especially when we talk about:
The magic behind how Katie became a flower alchemist.
Best advice ever: How to deal with doubt and not feeling ready.

The ultimate life purpose of a human being and how to discover the expression of your true nature.

The effect of flower essences: Our real-life stories.

How to easily start communicating with the spirits of the plants.

And what you can learn from them.
"Practice being in the 'being' state.
That is what allows the divine essence to naturally arise and allows for the wisdom and the power to naturally arise without effort."
~KATIE HESS
Featured Guest on DivineEssence - Season 1, Episode 3
LINKS MENTIONED IN THIS EPISODE:
>> To find out more about Katie, discover the amazing flower elixirs, other flower essence based holistic products and Katie's book "Flower Evolution" with photography by Louie Schwartzberg go to * LOTUSWEI.COM
>> Join our community & access the DivineEssence Library of Resources including the Divine Woman Interview Series Bonus "Golden Notes" with the interviews excerpts and all past and future Free Bonuses here: "Golden Notes & Inspired Action"
* DISCLOSURE: Occasionally, I share above affiliate links to products and services that I love and believe in. "Affiliate" means that at no additional cost to you, I will receive a commission if you click through and make a purchase.
HOW TO CONNECT WITH Q'ORIANKA:
>> Ready to heal, transform your life and become the woman on her divine essence you were born to be? Choose one of the available time slots on my agenda to have a consultation with me.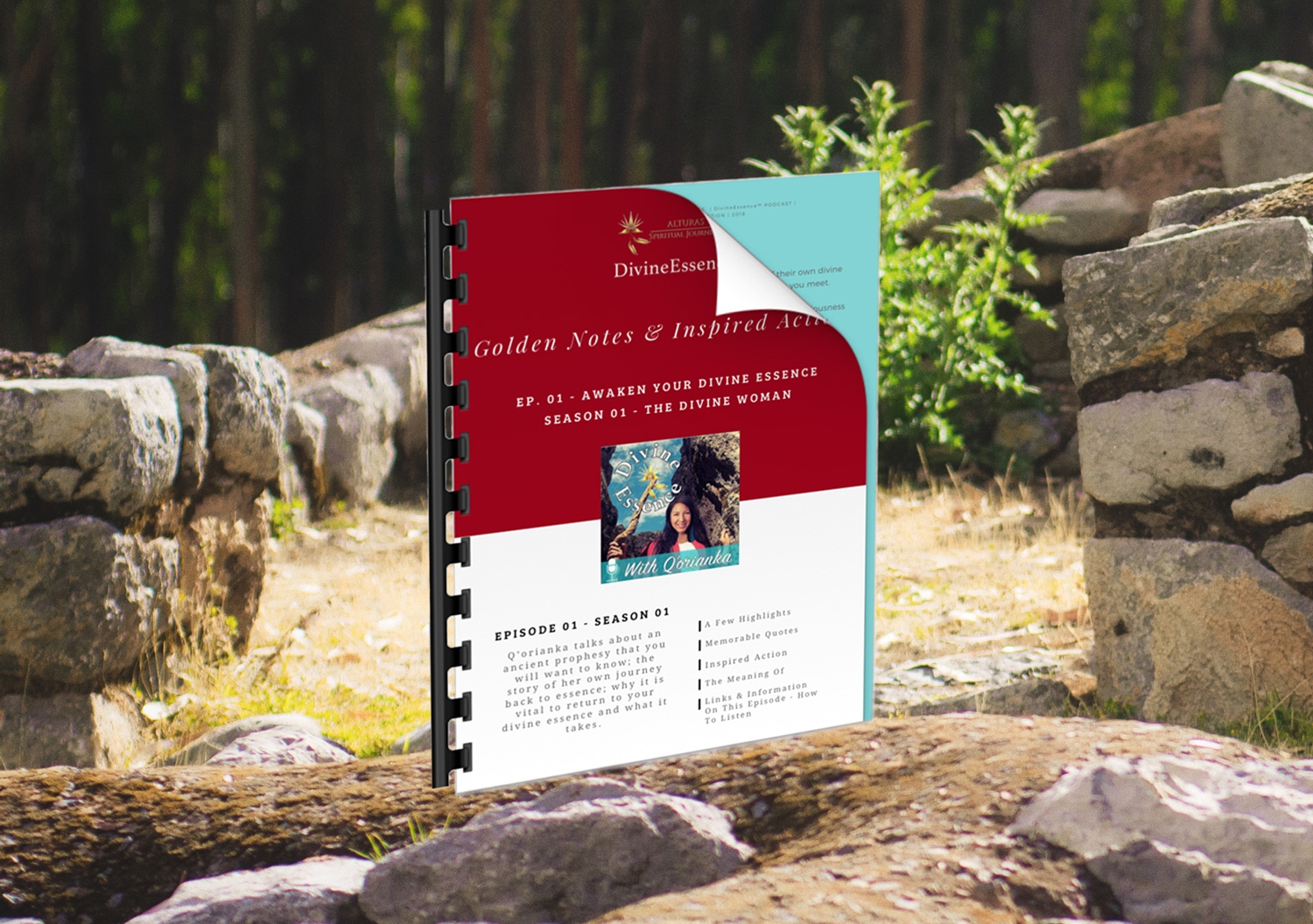 Sign up to join our community and access the featured DivineEssence PODCAST episode's "Golden Notes & Inspired Action".
Q'orianka is an Inca High Priestess and Sacred Transformational Guide who works with awakening women to heal their lives, rediscover their divine essence and step into their sacred destiny.
She comes from an ancient healing tradition of the Inca lineage in deep connection with Pachamama and spirits of nature.
Q'orianka midwifes women's rebirth into a new life through high ceremony based upon traditional Inca and Amazonian plant medicine. She continues with the thousands of years old legacy of her ancestors in her work now as a priestess.
For more information about Q'orianka's work visit the Alturas Spiritual Journeys Home Page.